How to configure IPTV on Android?
How to setup IPTV on Android using IPTV Smarters app?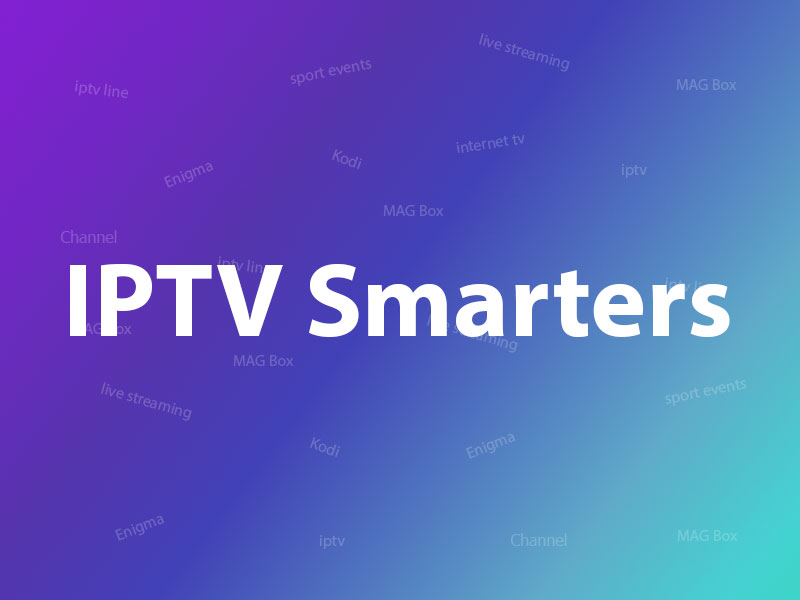 IPTV Smarter Features
Live, Movies, Series & TV replay Streaming
Support: EPG
Integrated parental controls for each category
Support built-in powerful player: play with players
external Attractive and impressive layout and more
user-friendly Support: dynamic language changePlease note that you will need to enter your username, password and server URL provided by your IPTV service provider.

How to Add IPTV Channels to IPTV Smarters App
1- Install and launch the application: IPTV SMARTERS PRO
2- Select "Connection with the Xtream Codes API":
3- Enter the information that will be below (Username, Password and HOST URL)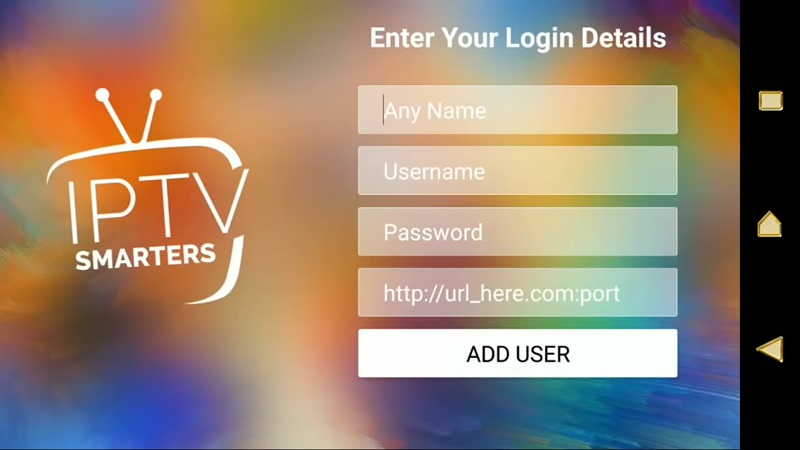 4- hard click add user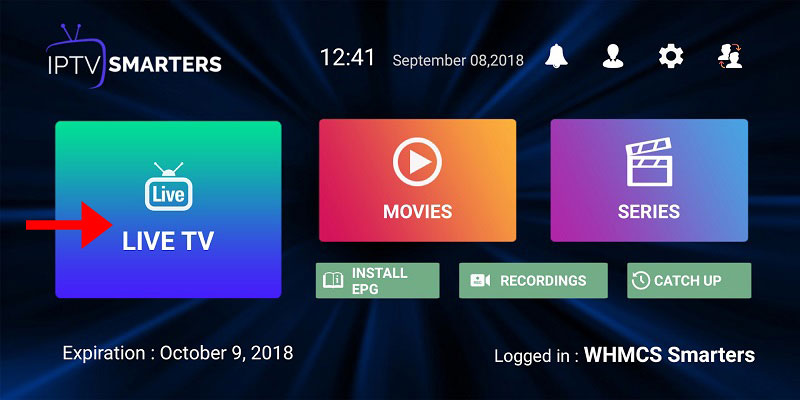 6-Now you need to select the group of channels you want to watch and move on to the next section.
7-: Now you need to click on the channel name and then double click on the small screen to go full screen as the final step.
In this tutorial, we will show you how to install IPTV channels to your MAG device.MAG boxes are among the most powerful streaming media players. IPTV users choose them for their speed, simplicity and excellent streaming performance. The user interface is simple and responsive, channel switching is fast, and you receive all the features you need to get the most out of your IPTV service.


How to setup IPTV on MAG device?

Step 1: When the box is loading, the main portal screen will appear. After that, click on "settings", press the button on the remote control "SETUP / SET".

Step 2: Then tap on "System Settings" and click on "Servers".

Step 3: Select "Portals".

Step 4: In the "Portal Name 1" line, enter the following "IPTV".

In "Portal 1 URL", enter the portal address provided by your IPTV distributor. First, you need to provide the address of your Mac device which is on the back of your box to your IPTV distributor.

Step 5: When all the operations listed above are done, tap "OK".
When the settings are saved, click "EXIT" on the remote and press the "General" option.
In the "NTP Server" line, enter the following address "pool.ntp.org or us.pool.ntp.org" for North America.

Press "OK" to save the changes you have made.

When all the steps listed above are completed, show "EXIT" twice on the remote control and restart the gate.

Now everything is ready to start watching live TV…

Password for adult content

The password for adult content on MAG is usually 0000 unless manually changed by the user.
Whether it is the absence of the Netflix app on your Freebox Mini 4K or the installation of various Android apps, it is interesting to know how to install an .APK on Android TV. You will see that this is rather very close to the classic method.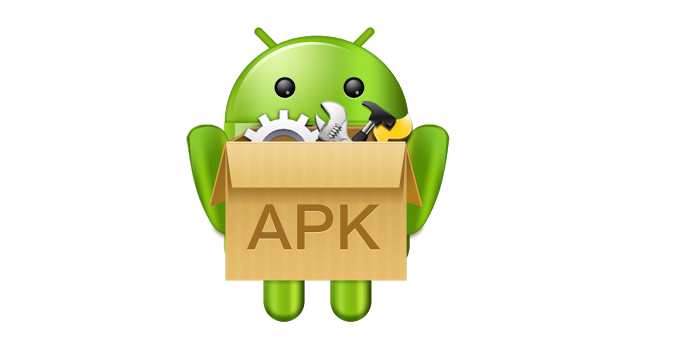 Whether it is the absence of the Netflix app on your Freebox Mini 4K or the installation of various Android apps, it is interesting to know how to install an .APK on Android TV. You will see that this is rather very close to the classic method.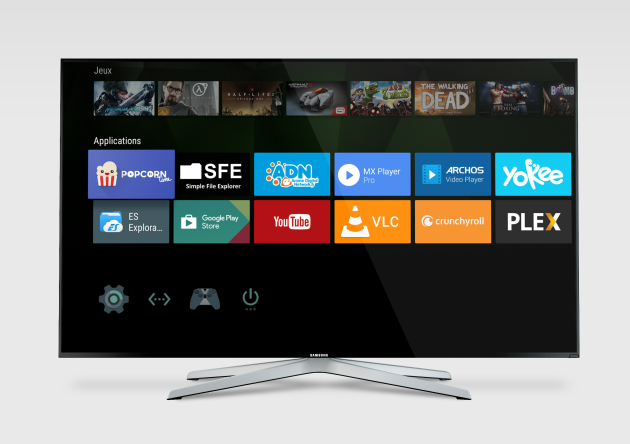 Install a file manager
By default, Android TV does not include any file manager, so you have to install one. Google Play offers at least 3, we opted for the classic ES Explorer. Navigation is not simple on Android TV, but all the buttons are accessible from a remote control. There is also AnExplorer, more practical but with fewer functions.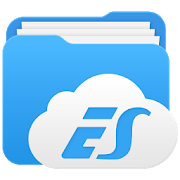 Enable installation of third-party apps
Also by default, for security reasons, Android TV cannot install third-party Android applications (.APK), as on a classic Android version. You have to go to Settings > Security and restrictions, to lift the ban. In Unknown Sources, just select Enabled.
Recover an .APK
You can download .APKs from the publishers' official website, sometimes it is also possible to get them directly from the Play Store. The best method has been described in our Tutorial How to download an APK from the Play Store? have a computer available.
Launch the installation of .APKs
To recover your .APK, there are several ways to proceed. The first is to plug a USB key, or a microSD card into your Android TV device. We preferred to go through a "Cloud" function of ES Explorer, with Google Drive. It is easier to transfer files, once the connection is active.
To start the installation, just click on the .APK file.
The file is downloaded, and the installation starts.
It's over, congratulations!
To uninstall an app on Android TV
To uninstall an application, it's quite simple: hold down the application icon on the desktop of your Android TV, it will then be possible to move the app to the trash.
The other method is to go to Settings, and select the app in question in Apps.
IPTV is a service that delivers TV channels through logical Internet Protocol (IP) instead of traditional methods such as satellite and cable TVs.With the help of this application, whatever brand of Smart TV you you are using, this app works on all Smart TVs such as LG, Samsung and Sony. You can play your OTT and IPTV streams on your Smart TV.Currently, SIPTV (Smart IPTV App) is the most used application to stream IPTV channels on Smart TV with frequent updates and user-friendly interface. All you need is a Smart TV and an internet connection. This app also supports EPG as well as Picons and Grouping. In order to have EPG, Picons and Channel Groups, the M3U file or URL you upload to this app, must be m3u with options.
Please note that the app does not include any channels, you need to add your own m3u playlists.
How to set up IPTV on Smart TV via Smart IPTV (SIPTV) app?
Step 1: Start by downloading the Smart IPTV app from the store.
Note: For starters, the app offers you a 7-day free trial. Once the app expires, you can get it again through the in-app microtransaction or visit the website and purchase the license.
Step 2: After you open the app and you will see your Mac TV address.
Write it down to prepare for the next step.
Step 3: Open the Playlist Downloader webpage by opening this URL http://siptv.eu/mylist/.
Place your Mac TV address and M3U URL you received from your IPTV provider, mark "Keep Online" and press "Add Link".
Step 4: After uploading your playlist successfully, restart the Smart IPTV app and the channels will be displayed
Password for adult content
To unlock adult content on your Smart TV app, you can try 0000, 1234 or 1122.
Let us know in the comments section below your opinion and feedback regarding this article and help us improve the quality of our articles. Thanks in advance